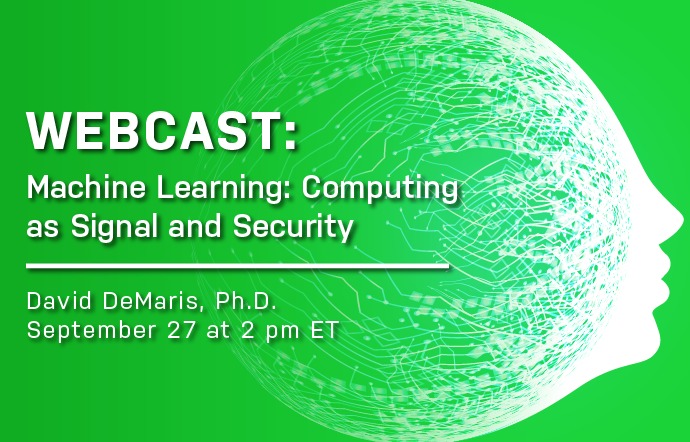 Machine Learning, Computing as Signal and Security
DESCRIPTION:
Join National CyberWatch Center on Thursday, September 27 at 2 p.m. ET as Dr. David DeMaris provides a qualitative overview of the major types of machine learning algorithms, some of their strengths and limitations, and historical trends. To learn how to apply them to the activity streams of computation and networking, Dr. DeMaris will discuss ways of treating event streams as signals or collections of features. Additionally, Dr. DeMaris will cover some of the attacks designed to defeat machine learning.
BIO:
David DeMaris has more than thirty years of experience across technologies including VLSI design, design optimization software, machine learning and advanced semiconductor processes. He is an innovator in the application of signal processing and machine learning techniques in semiconductor design and process integration and holds several patents in this arena. His Ph.D. research, spanning neural network and computational neuroscience, focused on recurrent networks with time-varying coupling applied to tasks in visual psychology and computer vision.
His graduate work in cognitive science, linguistics, neuroscience, and biosignal analysis led him to recently work in expressive robotics and natural language dialog. He's also an active musician, sound designer, and in 2014 created an opera based on historical characters in physics and psychology.
Date Published:
August 31, 2018