About CSJ
The Cybersecurity Skills Journal (CSJ) is a double-blind peer-reviewed journal published by the National CyberWatch Center Digital Press.
The goal of CSJ is to stimulate professional discussion and advance the interdisciplinary field of cybersecurity through the publication of scholarly works of value and interest to the profession. CSJ seeks to integrate and expand the methods, processes, and evidence of effective practices which underlie skilled performance. CSJ focuses on valued, measured results; considers the larger system context of people's performance; and provides valid and reliable measures of effectiveness.
Submission Types
All papers must be original and not simultaneously submitted to another journal or conference. The following paper categories are welcome:
CSJ Studies
support replication, validation, and generalization of practice, research, and instructional methods and results. Due to the depth of analysis required, a study will typically be between 7,500 and 15,000 words. Abstracts for CSJ Studies have a structured format discussed in the author guidelines. At least the first three sections of the structured abstract form must be completed with your registration of an abstract submitted for review by the CSJ editorial staff. Selected abstracts will receive a double-blind review by a panel of up to ten peers. Once accepted, further development of the abstract and associated paper will be guided and mentored by the peer reviewers.

CSJ Notes
explore uncharted territory, rather than seeking to confirm or disconfirm the results of prior literature as is done in a study. CSJ Notes inspire conceptualizing, applying, investigating, or experimenting with nascent ideas. A note will propose or review new or emerging domains, principles, techniques, or tools. Accordingly, a CSJ Note is much shorter than a study, typically between 1,000 and 2,500 words. The note is, in effect, an extended abstract that could be subsequently developed into a study for a future issue of CSJ.

CSJ Dialogues
capture a discussion among stakeholders about dilemmas or previously insurmountable challenges to cybersecurity skill assessment, development, recruitment, or evaluation. CSJ Dialogues may be edited recordings of a focus group session, interviews with subject matter experts, or conversations between tor more practitioners, scholars, or educators exploring the goals, success factors (objectives), and effective practices for successful mitigation or resolution of problems or taking full advantage of opportunities facing the cybersecurity community. A dialogue abstract will include a problem definition, an initial list of open-ended questions, and brief bios of individuals who will be (or were) conversing about the issue(s) to be the prime focus of the dialogue.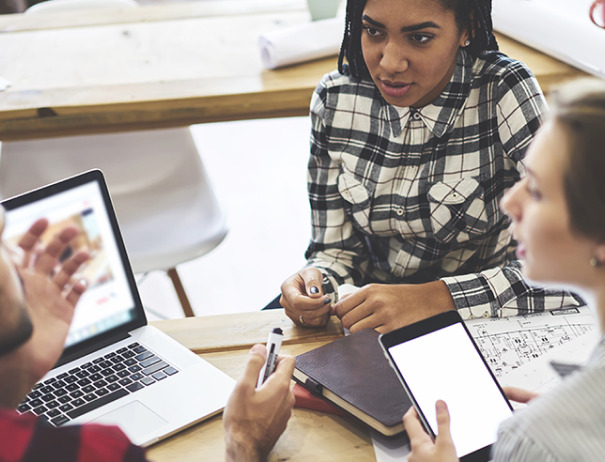 Call for Peer Reviewers
The Cybersecurity Skills Journal is seeking members of the broader cybersecurity stakeholder community – including graduate students, educators, researchers, tech innovators, practitioners, government and industry – to join our growing community of peer reviewers.
Peer reviewers are essential to publishing research that integrates and expands the methods, processes, and evidence of effective practices for skillful performance of cybersecurity job functions and roles.
Community College Cyber Summit (3CS) Anniversary Special Issue: Five Years of Raising the Capability Maturity Bar
Cybersecurity Skills Journal: Practice & Research Publication: Diversifying The Cybersecurity Workforce Special Issue
David H. Tobey, Ph.D., Editor-in-Chief
Executive Director and Principal Investigator
National CyberWatch Center
Prince George's Community College
Robin A. Gandhi, Ph.D., Associate Editor
Professor, Cybersecurity
University of Nebraska Omaha
Razvan Alex. Mezei, Ph.D.
Assistant Editor
Computer Science Department
Saint Martin's University
Bill Hefley, Ph.D.
Assistant Editor
Clinical Professor
University of Texas at Dallas
Terri Curran, Ph.D.
Assistant Editor
Cybersecurity Department Chair
Keiser University, FL
Dana Winner, MSc.
Assistant Editor
Business Consultant/Corporate Trainer, Author
Human Rights Activist
Michal Prebil
NICE Special Issue Editor
Cybersecurity Workforce Analyst
NICE | National Institute of Standards and Technology
U.S. Department of Commerce
Karen Wetzel
NICE Special Issue Editor
Manager, NICE Framework
NICE | National Institute of Standards and Technology
U.S. Department of Commerce