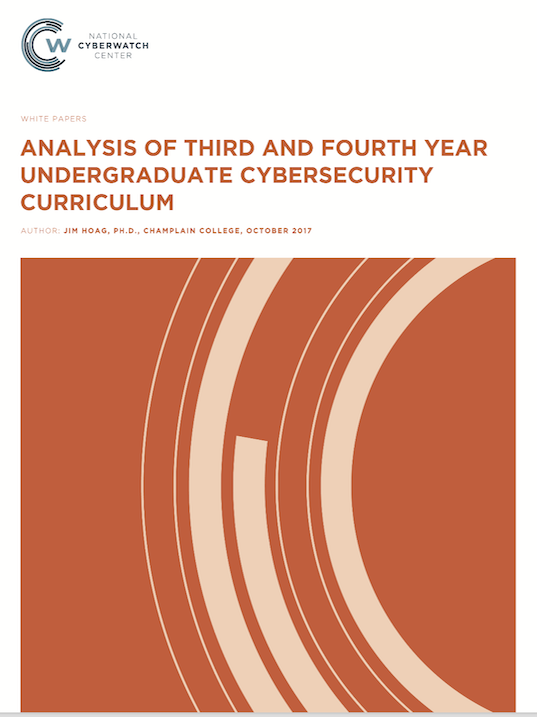 Analysis of Third and Fourth Year Undergraduate Cybersecurity Curriculum
This project is in collaboration with the National CyberWatch Center's National Curriculum Project.
Cybersecurity is a field that is evolving rapidly and becoming significantly more important in government and industry, as well as technology education. Many colleges have implemented some form of Cybersecurity curriculum. The number, breadth, and depth of courses are expanding to respond to the growth of the field. As the security landscape changes, threat models evolve, and organizations re-factor the role of security. Toward this, course content has changed and been redistributed between courses. The field may be mature enough to standardize elements of the curriculum. This project is designed to identify curriculum components that occur in the third and fourth year of an undergraduate program. One course is analyzed in comparison with the National CyberWatch curriculum, the Centers of Academic Excellence (CAE) Knowledge Units (KUs), and the National Initiative for Cybersecurity Education (NICE) Knowledge, Skills, and Abilities (KSAs).
Date Published:
October 17, 2017
Classification: Analyze