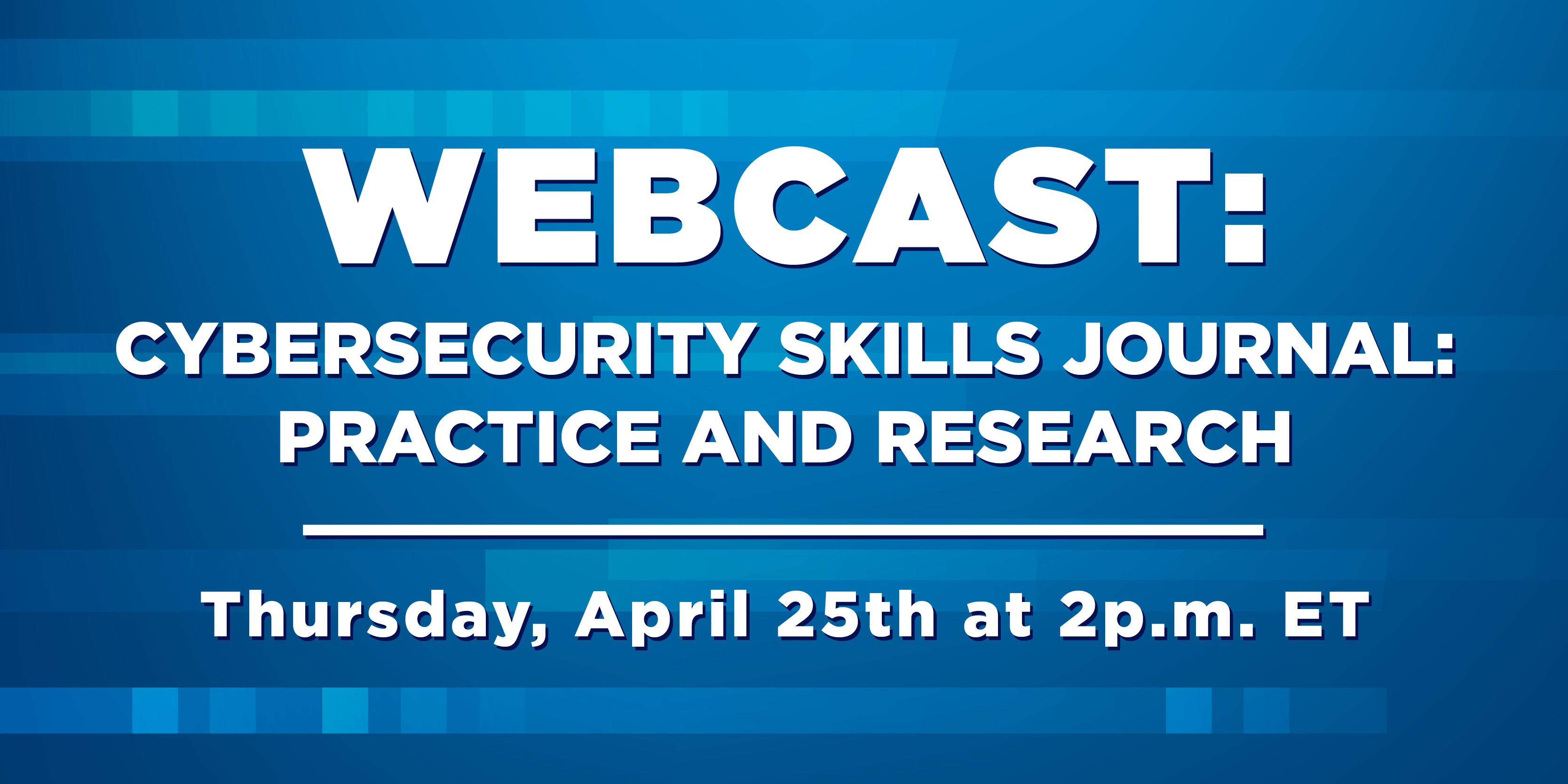 Cybersecurity Skills Journal: Practice and Research Webcast
The Cybersecurity Skills Journal: Practice and Research, published by the National CyberWatch Center, is the nation's first hybrid-access scholarly publication focused exclusively on cybersecurity skills. It seeks to raise the capability maturity of the cybersecurity workforce through open and free dissemination of research on evidence-based practices and private access to digital tools and practice guides.
In this webcast, participants will learn how they can: benefit from international exposure to over 35,000 potential readers; exceptional support services and resources for prospective authors; royalties and honoraria for digital assets; and thought leader recognition and awards through the CSJ Fellows program. This session will be led by Dr. David H. Tobey, Managing Editor of the Cybersecurity Skills Journal.
When: April 25, 2019
Time: 2-3pm ET
About the presenter:
Dr. David H. Tobey is the Director of Research and Assessments for the National CyberWatch Center and an Assistant Professor of Management in the Judd Leighton School of Business and Economics at Indiana University South Bend. His research applies the latest advances in neuroscience to accelerate and enhance the development of capability maturity in entrant and existing workers to address the growing skills gap crisis.
Date Published:
March 29, 2019