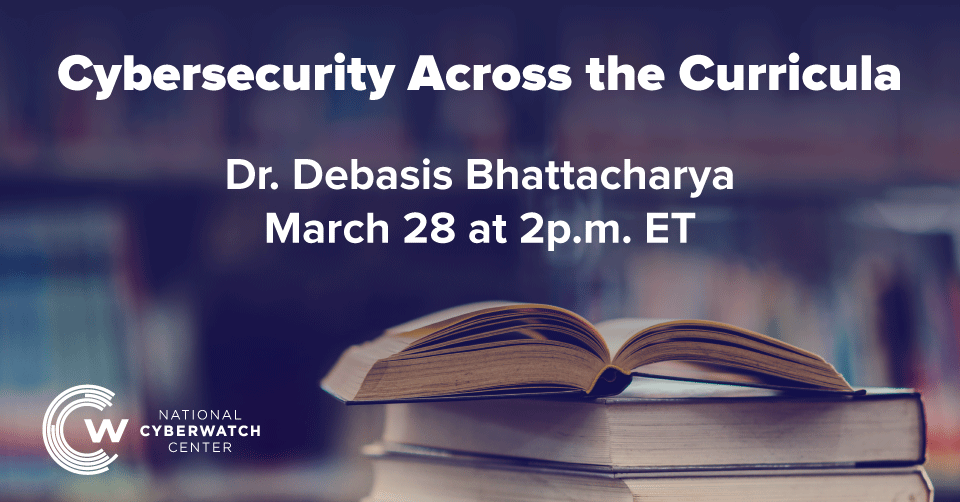 Cybersecurity Across the Curricula Webcast
Information security cuts across various academic departments and disciplines. In this webcast, cybersecurity modules that can be integrated into courses such as Accounting (Principles of Accounting 1), Administration of Justice (Criminal Law), Electronics (Engineering Computing), Nursing (Professionalism in Nursing 1), and Hospitality (Career and Customer Service Skills) were showcased. Modules include a syllabus for each courses, with the week highlighted for cybersecurity, sample slide decks, and sample student assignments.
About the presenter:
Dr. Debasis Bhattacharya is currently a tenured faculty member at the University of Hawai'i Maui College, and program coordinator for the Applied Business and Information Technology (ABIT) baccalaureate program. Dr. Bhattacharya has been working in the software industry for 30 years, having worked for large corporations such as Oracle and Microsoft. A resident of Hawaii since 2002, he has been actively researching the information security needs of small businesses since 2008. As a former small business owner, he understands the needs and demands of information security, as well as keeping a small business up and running! Dr. Bhattacharya holds degrees from MIT, Columbia University, University of Phoenix and NW California University School of Law. His research interests include computer science education, cybersecurity, crypto currencies and deep learning.
Date Published:
March 29, 2019