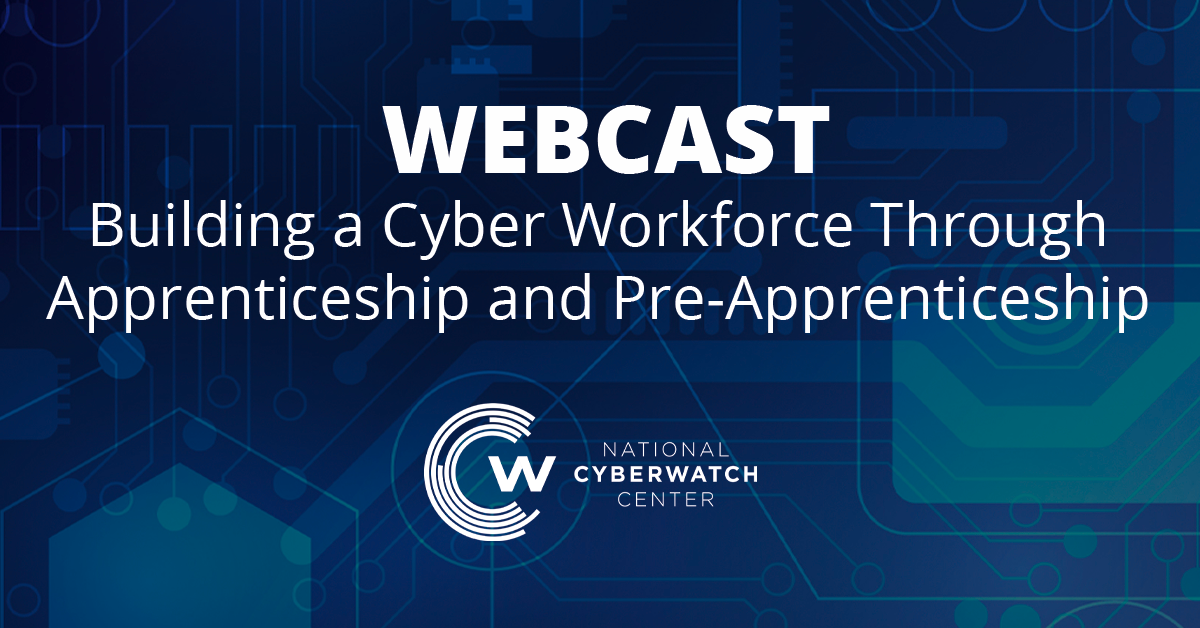 Building a Cyber Workforce Through Apprenticeship and Pre-Apprenticeship Webcast
Learn how tech companies like IBM are leveraging modern day apprenticeship programs to build a 21st century cyber workforce.
During this webcast, Jennifer Oddo, New Collar Apprenticeship Initiatives, IBM, will discuss competency-based apprenticeships, share success stories from the field, and provide actionable strategies that you can take to fill critical in-demand skills while also creating opportunities and access for everyone to participate in the era of digital and AI.
About the Presenter:
Jennifer Oddo is the Program Manager for IBM's External Workforce and Apprenticeship Initiatives where she is responsible for advocacy, education, and enablement of strategic initiatives and partnerships, including the CTA Apprenticeship Coalition where she serves as Co-chair. She was also part of the team to launch the inaugural apprenticeship program internally where she was responsible for strategy, design, and delivery of IBM's competency-based apprenticeship program.
Ms. Oddo joined the IBM Watson Group in 2015, where she led North America Talent Acquisition, in addition to enterprise early professional recruiting delivery. In this role, she designed a high volume delivery strategy that was the first to leverage coding assessments and digital interviewing approaches to drive scale and speed.
Prior to IBM, Ms. Oddo held various leadership roles Human Resources, Talent Acquisition, and Business Development. Ms. Oddo holds a Bachelor of Science in International Marketing from The University of Akron.
Ms. Oddo serves as Executive Board Member on the Ohio State Apprenticeship Council, and TeamNeo (JobsOhio Network Partner) Talent Development Council.
Presentation Slides (.PDF)

When: March 26, 2020
Time: 2-3pm ET
Date Published:
March 5, 2020