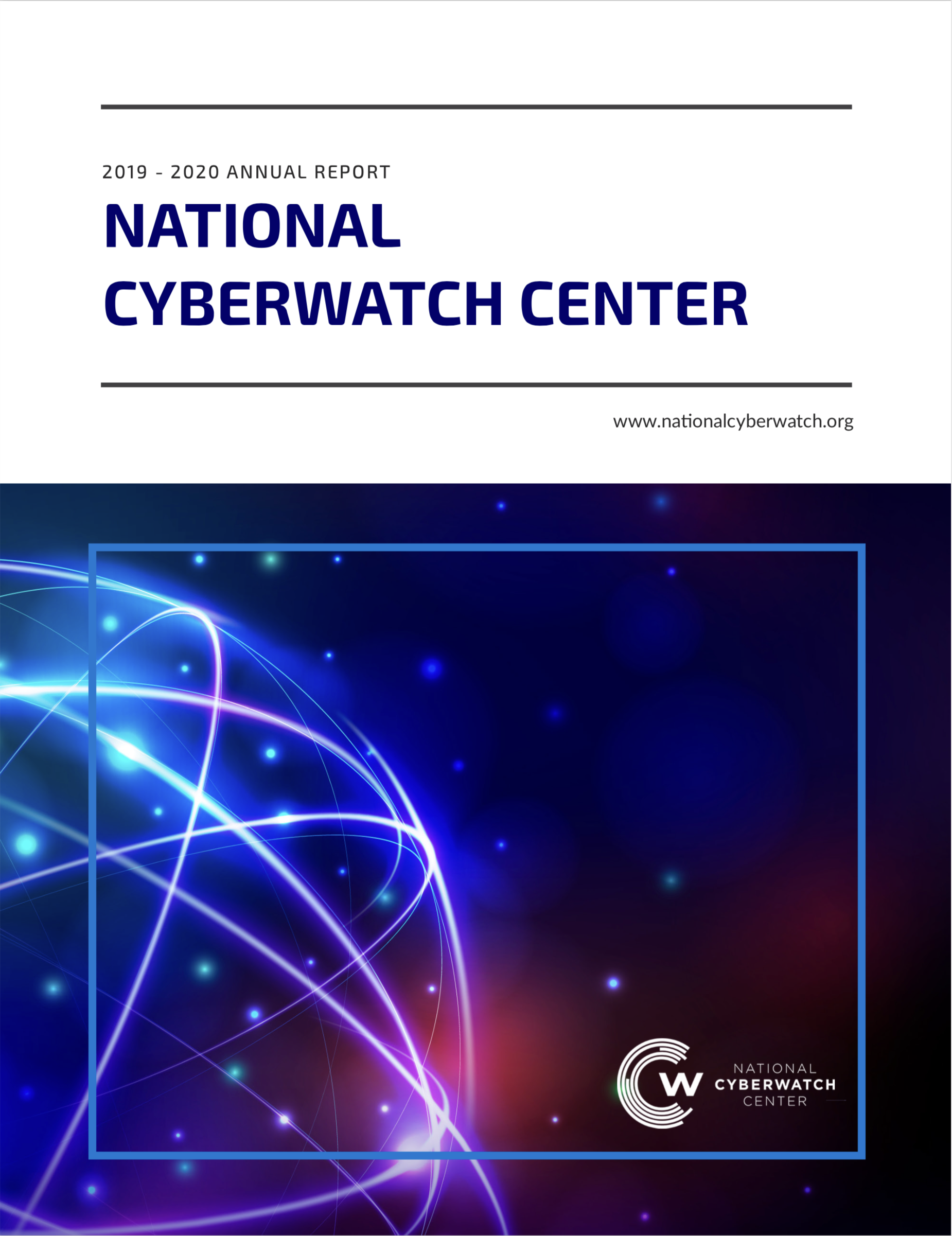 2019-2020 National CyberWatch Center Annual Report
2020 marks the 15th year of the National CyberWatch Center, or CyberWATCH, as we were known back then. The "WATCH" in our name was an acronym – Washington Area Technician and Consortium Headquarters – which reflected the regional flavor of the Center and its focus on technician education and training. Our mission was simple and bold: increase the quantity and quality of the information security workforce in the District of Columbia, Baltimore, and northern Virginia.
This Annual Report looks back at the many accomplishments over the past 15 years, as well as in the past year…and ends by exploring the tremendous opportunities for the Center moving forward.
Date Published:
April 20, 2020