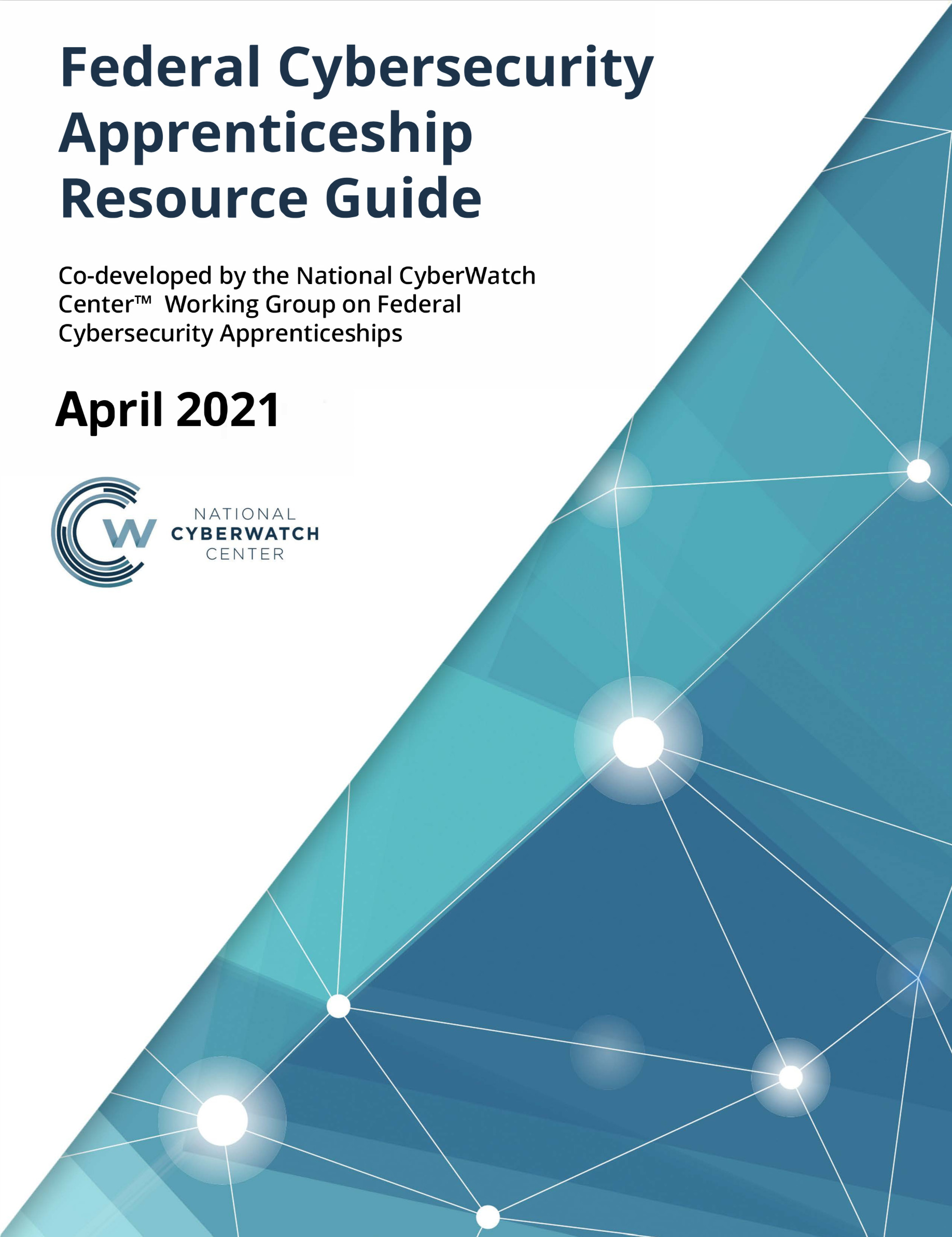 Federal Cybersecurity Apprenticeship Resource Guide
This NSF-funded research project explored the viability of cybersecurity apprenticeships for federal agency pipeline support. During the 18-month effort – which ended in December 2020 – a Working Group of 15 federal, academic, and practitioner experts developed a strong dialog and presence in the apprenticeship space. Aided by close ties to the National Initiative for Cybersecurity Education (NICE) Working Group on Apprenticeships, the project developed a deeper understanding of the strengths and weaknesses of the apprenticeship model, and identified key ways to improve the adoption of apprenticeships.
Primary Audience: Federal Cybersecurity human resources and hiring managers.
Working Group members have indicated a desire to continue and support the project as market opportunities unfold. If you are interested in joining this effort, please contact us at info@nationalcyberwatch.org.
Date Published:
April 19, 2021